Shopping for a new luxury vehicle in West Palm Beach? One matchup of well-regarded brands usually enters people's minds: Lexus vs. Acura. But who wins the Acura vs. Lexus matchup for Delray Beach drivers? Lexus of Palm Beach explores the reliability of these brands and shows how Lexus comes out on top.
---
Lexus vs. Acura: Dependability
Acura vs. Lexus is a commonly-considered comparison because both are known for dependable vehicles. To this point, the latest J. D. Power dependability study shows just how Lexus excels. These studies are based upon polling regular drivers about their three year ownership of their vehicles. It's based upon the lived experience of normal drivers like those in Lake Worth, so you know it's reliable:
Acura owners reported 171 problems per 100 vehicles produced. 
Lexus owners reported only 106 problems per 100 vehicles produced.
This means that Acura drivers have about 60 percent more problems with their vehicles than Lexus drivers. Lexus must have been proud but unsurprised by this ranking, as they've ranked number 1 on this poll for eight straight years!
---
Lexus vs. Acura: Hybrid Options
Palm Beach Gardens drivers who want to take advantage of the latest hybrid designs may wonder what their options are in the Acura vs. Lexus matchup. Lexus pioneered luxury hybrid vehicles and continues to update their lineup with hybrid vehicles:Lexus Hybrids include multiple sedans, SUVs, and even a slick coupe: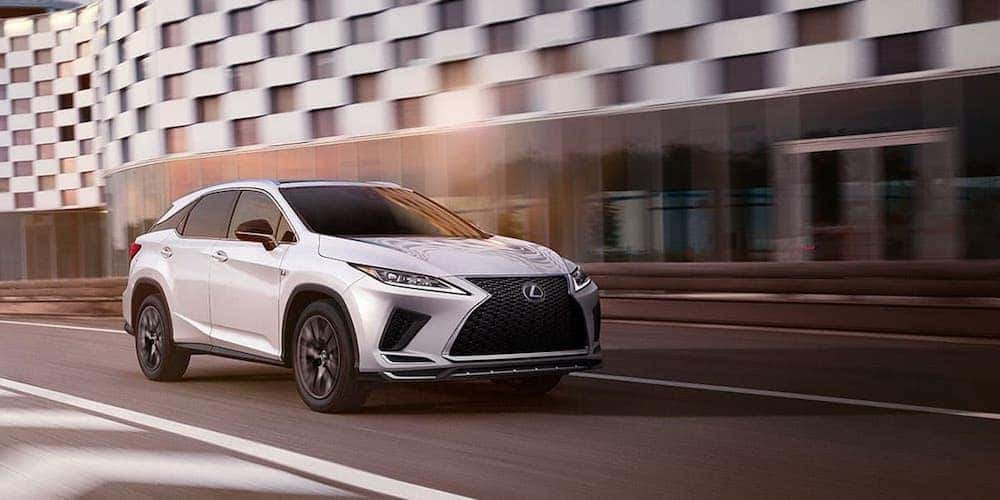 Acura Hybrids include:
Acura RDX Hybrid
Acura MDX Hybrid
Acura NSX Hybrid
The compelling Acura options are far outnumbered by those on the Lexus, so you can choose a Hybrid without sacrificing your other options. Also, Lexus's longtime commitment to innovative hybrid vehicles means that you can find hybrid options on used vehicles.
Find a Lexus Vehicle Today!
After reading about this Lexus vs. Acura matchup, you wouldn't be blamed for wanting to get behind the wheel of a Lexus! At Lexus of Palm Beach, we're proud to offer West Palm Beach drivers a wide variety of luxurious, cutting-edge vehicles and the means to finance their next purchase. Contact us today to find out more about Lexus cars!
---
Explore Our Models
Want to make a change in your automotive life but you don't know where to turn? One great place to start is the 2024 Lexus NX, a performance vehicle that still gives exudes sophisticated luxury. This is a vehicle that gives you plenty to love when you step inside, including an advanced feature set…

The Lexus NX colors offer Delray Beach drivers eleven different 2024 Lexus NX exterior colors to choose from, and another five 2024 Lexus NX interior colors. Take a moment to learn about your options, and then, contact us to arrange a test drive at Lexus of Palm Beach! We'd love to show you watch each combination of the 2024…

The Lexus ES is the ultimate combination of luxury, performance, style, and reliability. It's rigid contours, flared grill design, and LED lights will immediately catch your eye, but it's the Lexus ES interior that'll transform the way you travel the Delray Beach and Lake Worth streets. Shop New Lexus ES InventoryFinance Department The Lexus ES 350 interior…